BOSKE BARBER is not only probably the best barber in town but a real man's cave, where real professionals will take care of your beard and hairstyle.
BOSKE BARBER is also not only a great place on the map of your city, but also a meeting place for celebrities, actors, footballers, it is a real men's club, where every guy will feel like a boss, with a small black served by a charming receptionist.
BOSKE BARBER is a place where you can drop by and talk about your plans, hopes in a friendly atmosphere and close business transactions over a glass of wine. In the evening, with a glass of whiskey, you can watch the match and support your team. We are not an ordinary barber but a hub for a real man, where the only women are barbers who care about your appearance.
BOSKE BARBER is also a forge of talents and masters of barbering "forged" perfectly in our ACADEMY. We share a passion for barbering, and your satisfaction with our work is our greatest reward.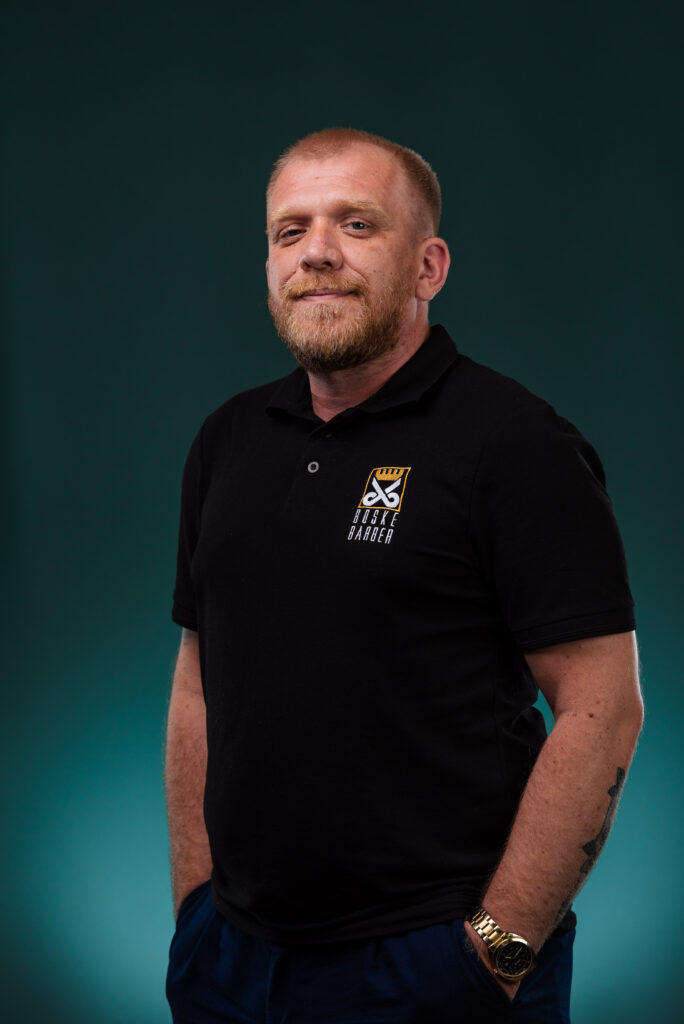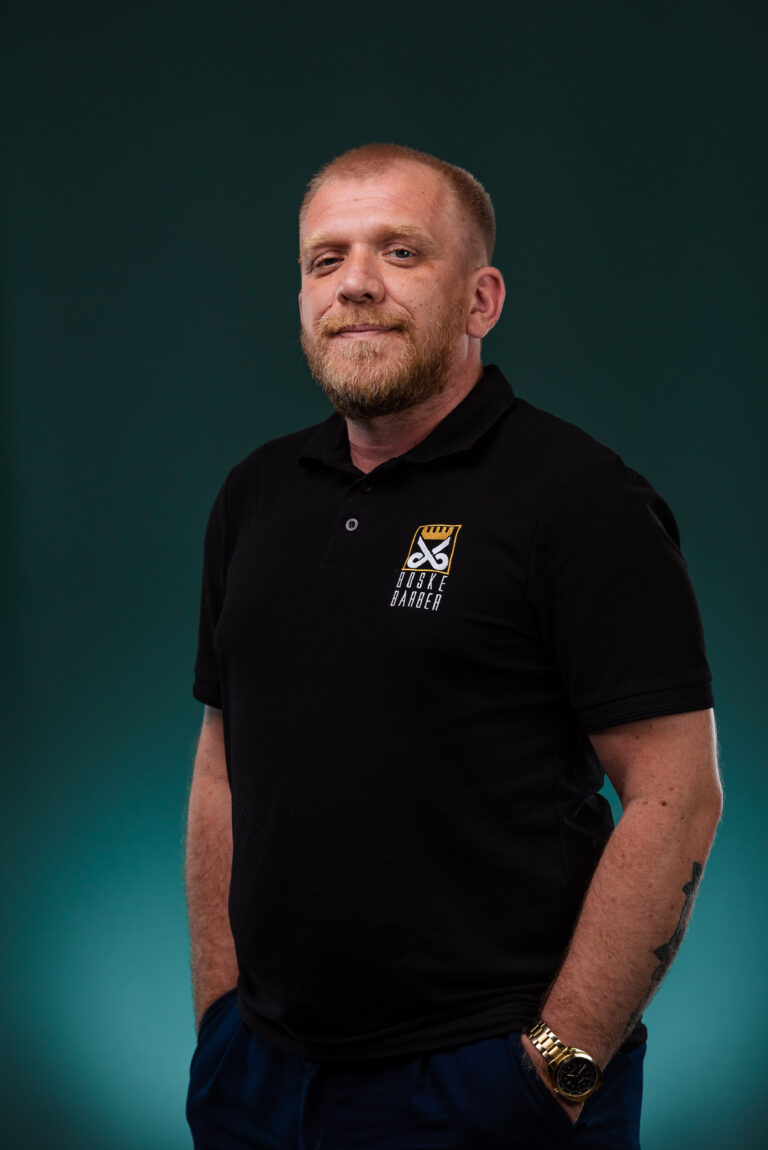 Duszan
My name is Dusan Radakovic aka Boske. I am a Master barber, co-founder of "Boske Barber" They call me a citizen of the whole world. Before you ask me where I've been, better ask me where I haven't been. I gained 20 years of experience in various countries, e.g. United States, Poland, Montenegro, Germany. Perfectionism is definitely my middle name! I take my work very seriously. Each hairstyle is refined by me with attention to the smallest detail. There is no room for mistakes here. I regularly improve the qualifications of barbers by conducting training for them. I have released a large number of barbers from under my wings, who realize themselves in many places.
I speak: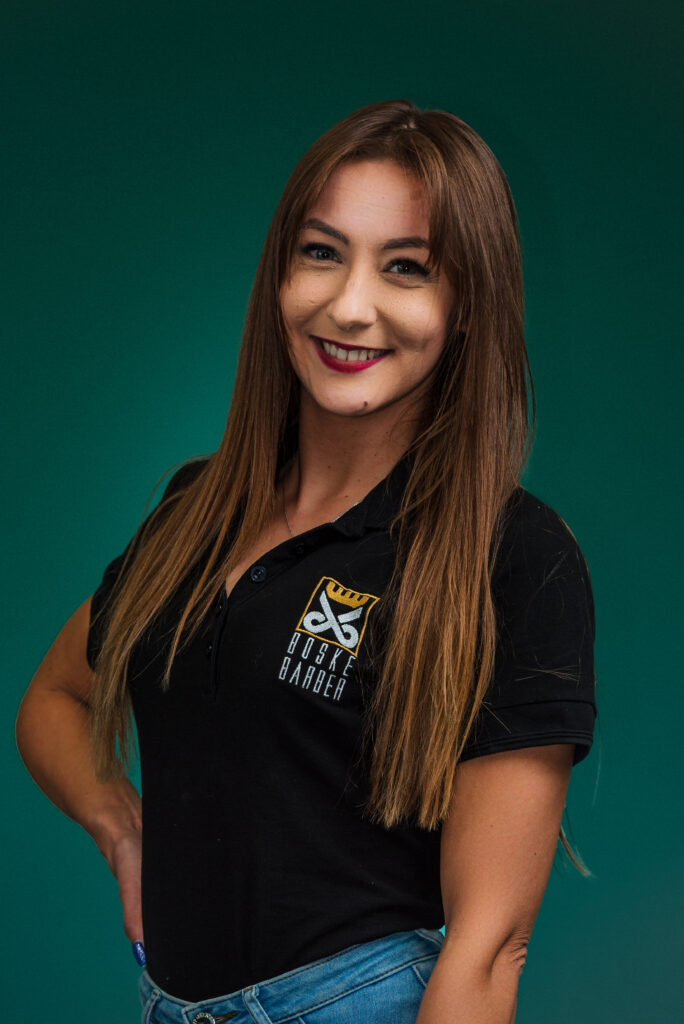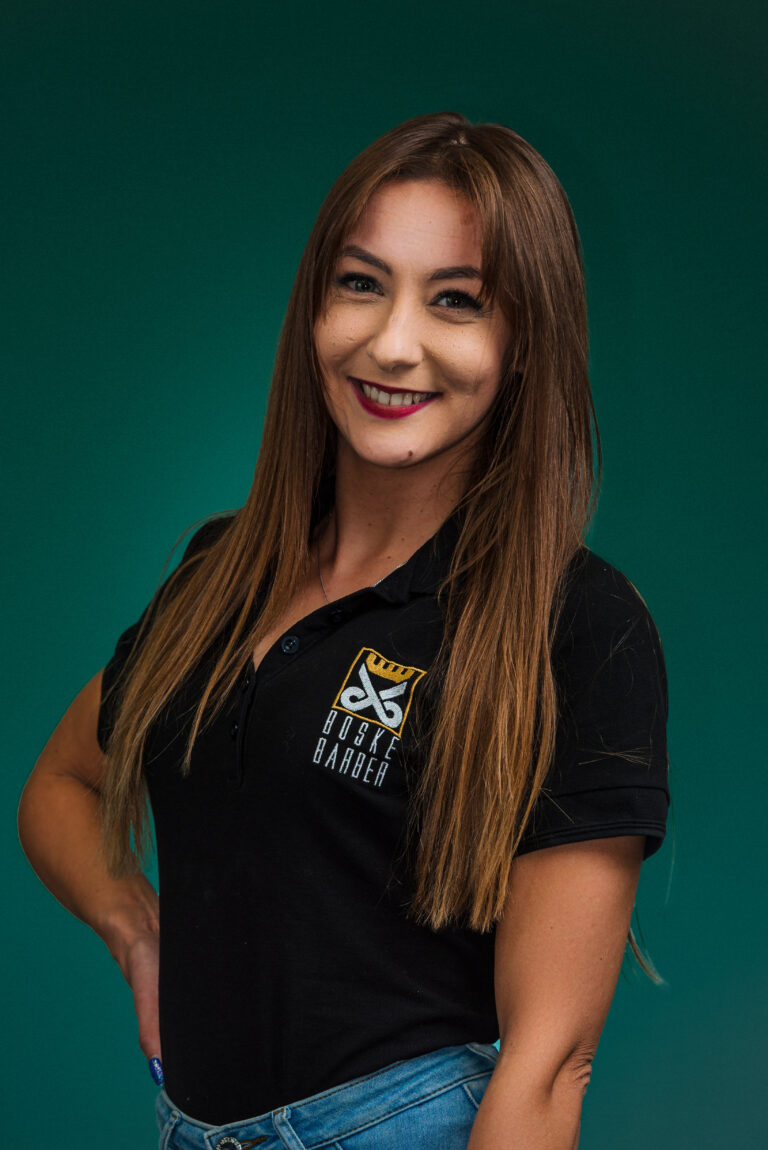 Justyna
Hi, my name is Justyna. I've had a comb and scissors in my hand for over 10 years now 💇 ♀️ So far I've been working as a hairdresser in the male-female department, but for some time now I've started to be more interested in barbering and I'm very happy with it. Thanks to hairdressing, I like different lengths of hair, so no length is scary for me 😁 long and shorter hairstyles are for me.
I speak: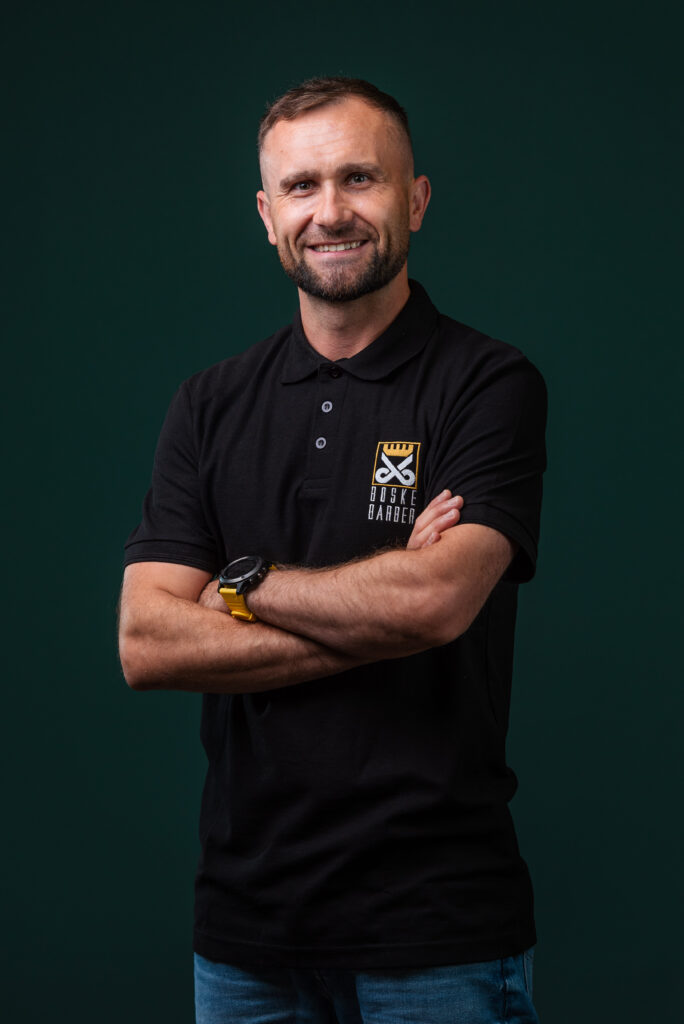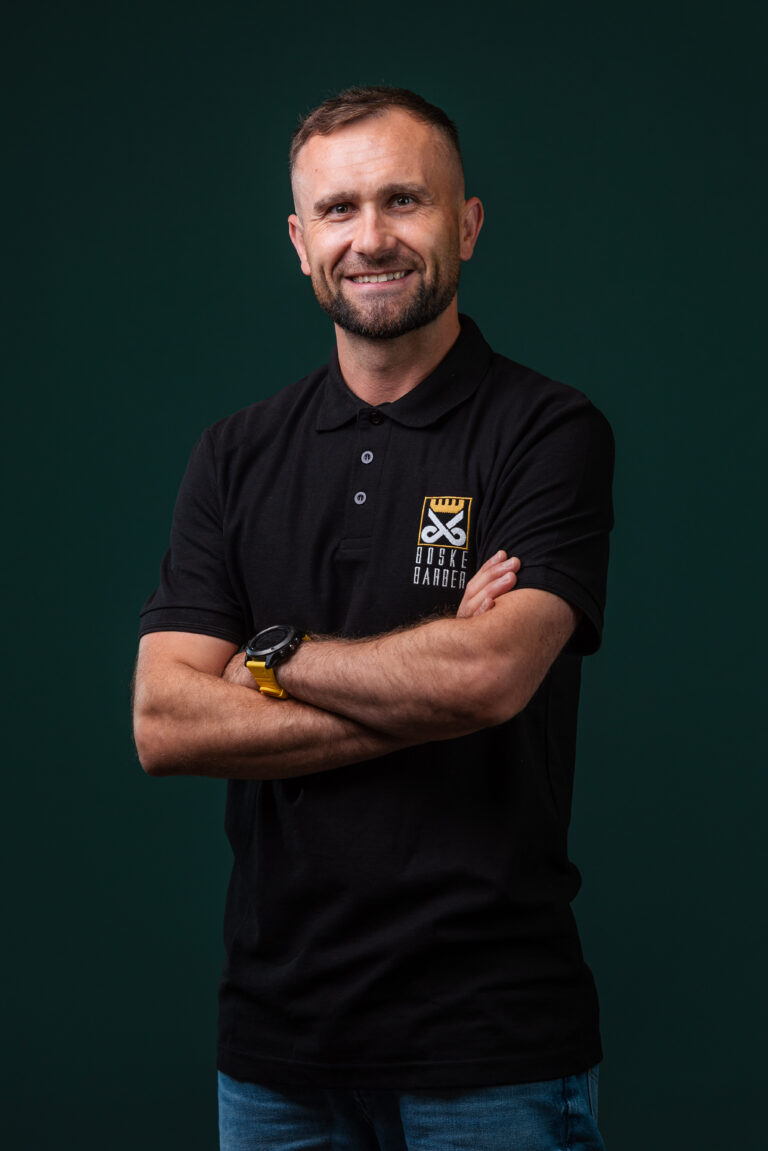 Piotrek
I went to physical education universities because of my passion for sports. I completed my master's degree and became a teacher. Sport has accompanied me since I was a child, but there was always a razor somewhere nearby that shaved not only my head, but also others. I acquired a lot of skills thanks to football, which I trained over the years, such as: professionalism, commitment and systematic training. These are the features that help me become better in barbering. Now I can honestly say that hairdressing became my passion and I had to grow up. Not a day goes by that I go to the salon without a smile, and that's what I always want to achieve, so that my clients leave our salon happy and with a good haircut. Come and see who I am. See you at Boske Barber!
I speak: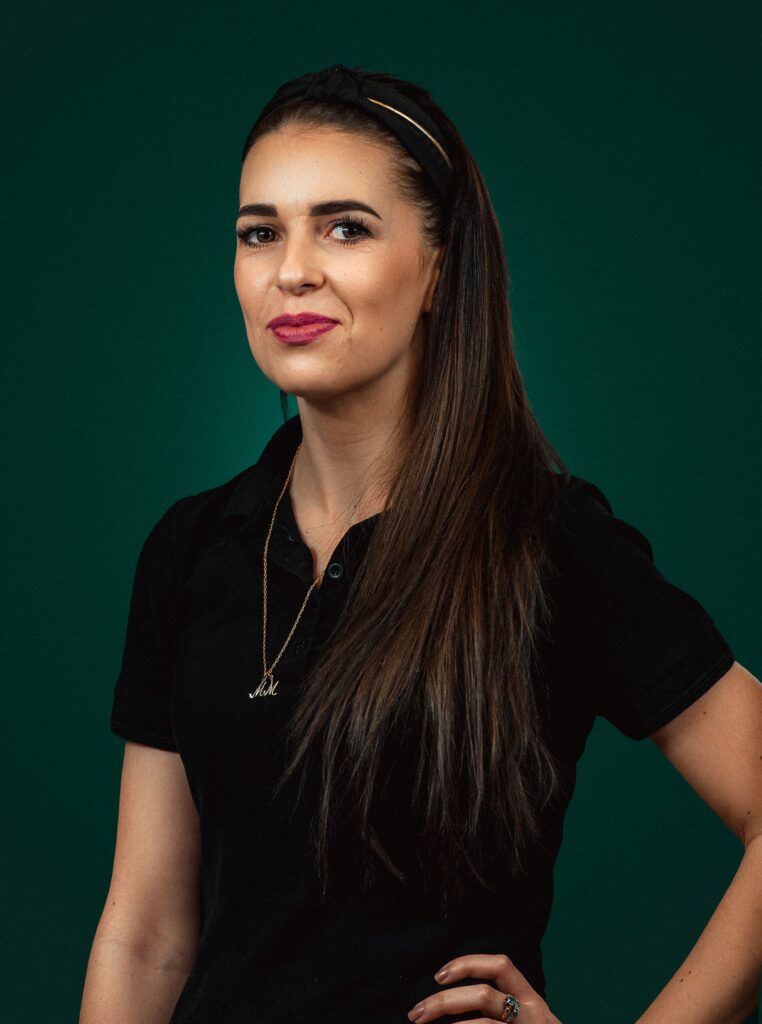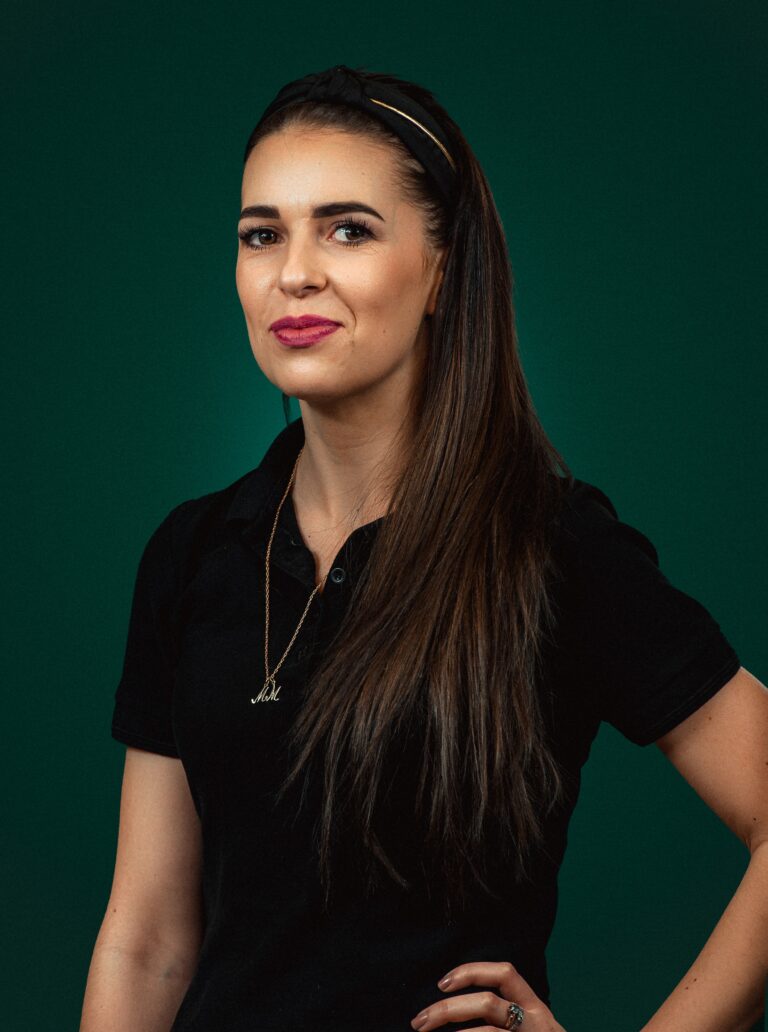 Natalia
Hi, my name is Natalia, so far I have been working in the hairdressing industry, but men's haircuts are my passion, which I decided to develop by learning barbering techniques. Each male head is an interesting challenge for me, which I approach with great care, and the reward is a satisfied customer. I am a proof that dreams come true, because there is nothing better when work is combined with passion. Come to Boske and see for yourself 🙂
I speak: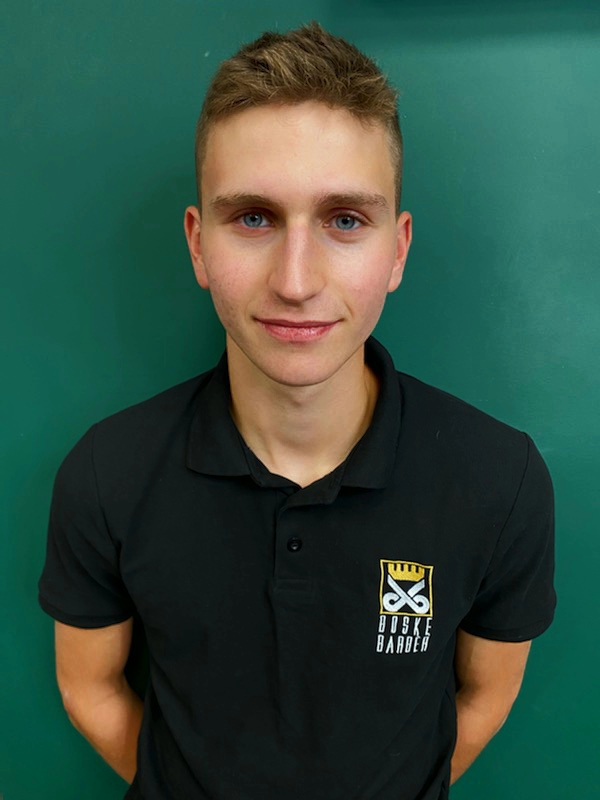 Sebastian
My name is Sebastian. Barbering is my passion, for a long time when I came to Boske as a client, I always thought about my future with this place. I finished school and managed to get into the course and then into the team. I am characterized by multitasking, openness and perfectionism. I combine work as a barber with studies. I am interested in sports. I play football in a fifth-league club and take part in long-distance running. I invite you to Boske you will have the opportunity to meet me 🙂
I speak: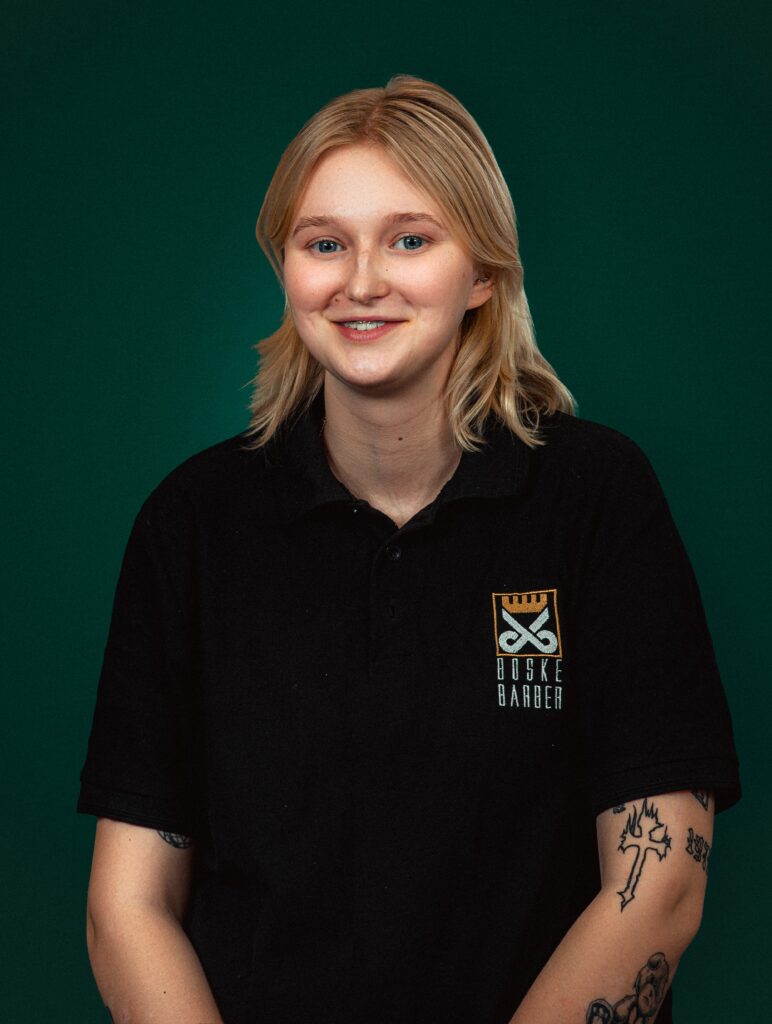 Dominika
From an early age I watched the work of hairdressers in my family and at the age of 16 I started working in barbering. I am a person who wants to develop. I can't stand still, so barbering helps me fulfill myself. New trends, styles and hairstyles drive me even more to work in this profession. Good communication with the client and the atmosphere of the workplace are the most important for me. Customer satisfaction is also my satisfaction, so I invite you for a cut.
I speak: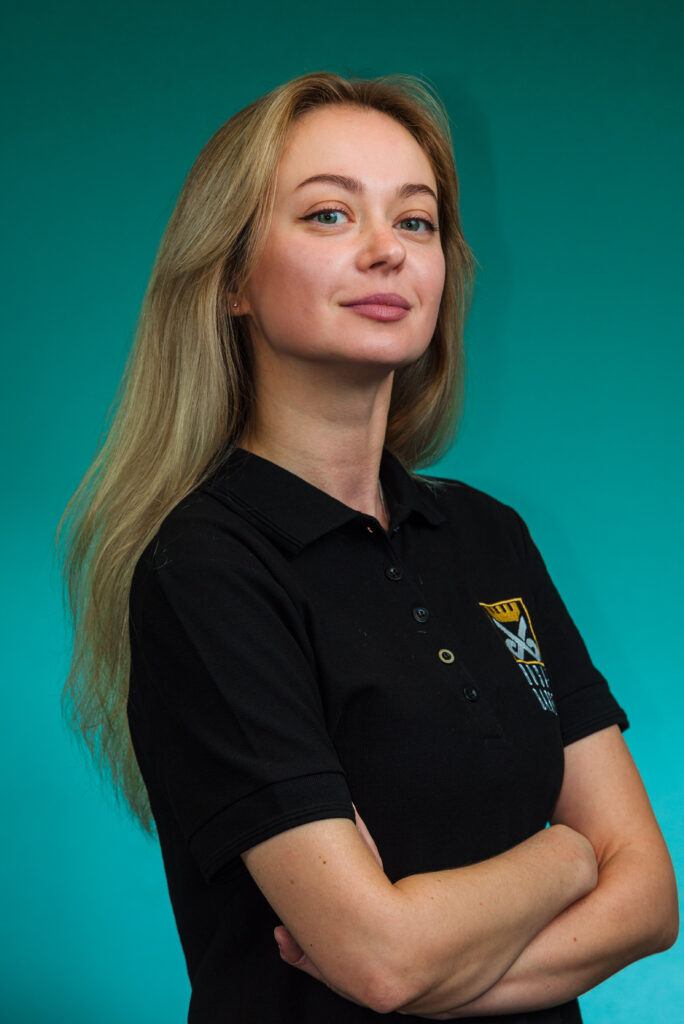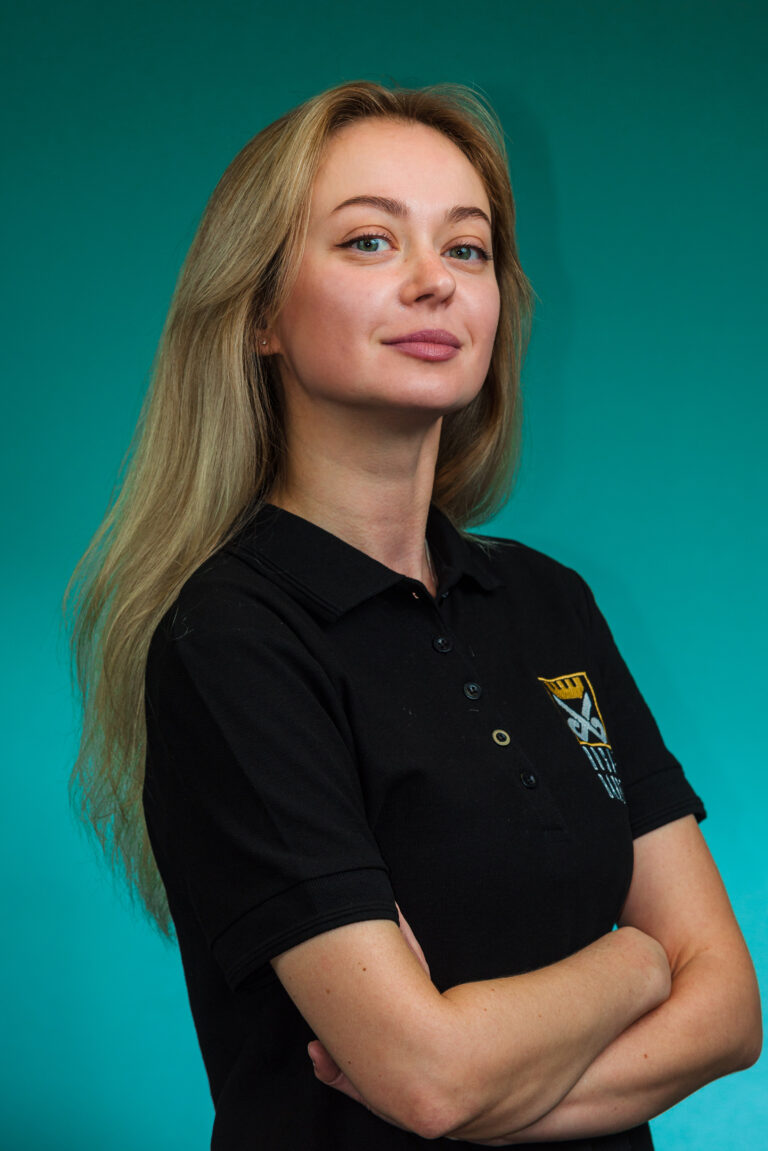 Helena
The story I want to share with you is very important and personal to me. Everyone has a dream in life, sometimes we try to realize it for years and some for the whole life. My dream of becoming a barber came true recently and completely unexpectedly. Coming from Ukraine to Poland, I had the opportunity to try this wonderful profession. After school at Boske Barber Academy, I realized that this is my passion and what I want to do in life. Every day I develop, learn and improve my art. My medical and legal education gave me a great foundation in contact with people, thanks to which there is no client for me that I cannot understand and find a common language, giving a great haircut. I invite you to the armchair in Boske 🙂
I speak: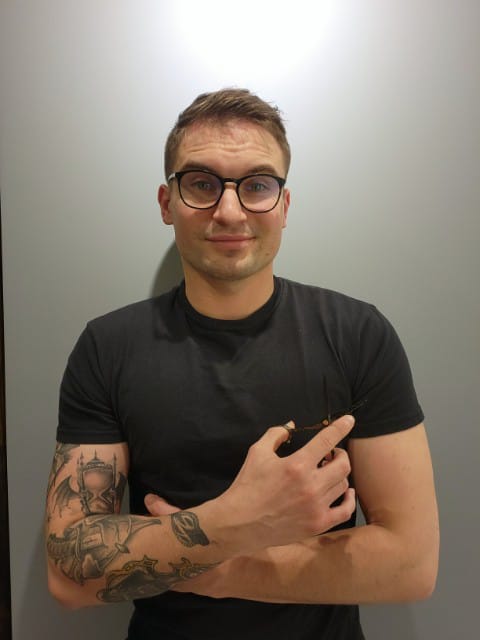 Bartek
During the day, logistics in a corporation, in the evenings, a barber. In barbering I can develop my passion related to men's hairdressing, thanks to Boske barber I combine business with pleasure 🙂 my passion is barbering, sport and a healthy lifestyle. I will cut your hair with a style and prepare a report in excel 🙂
I speak: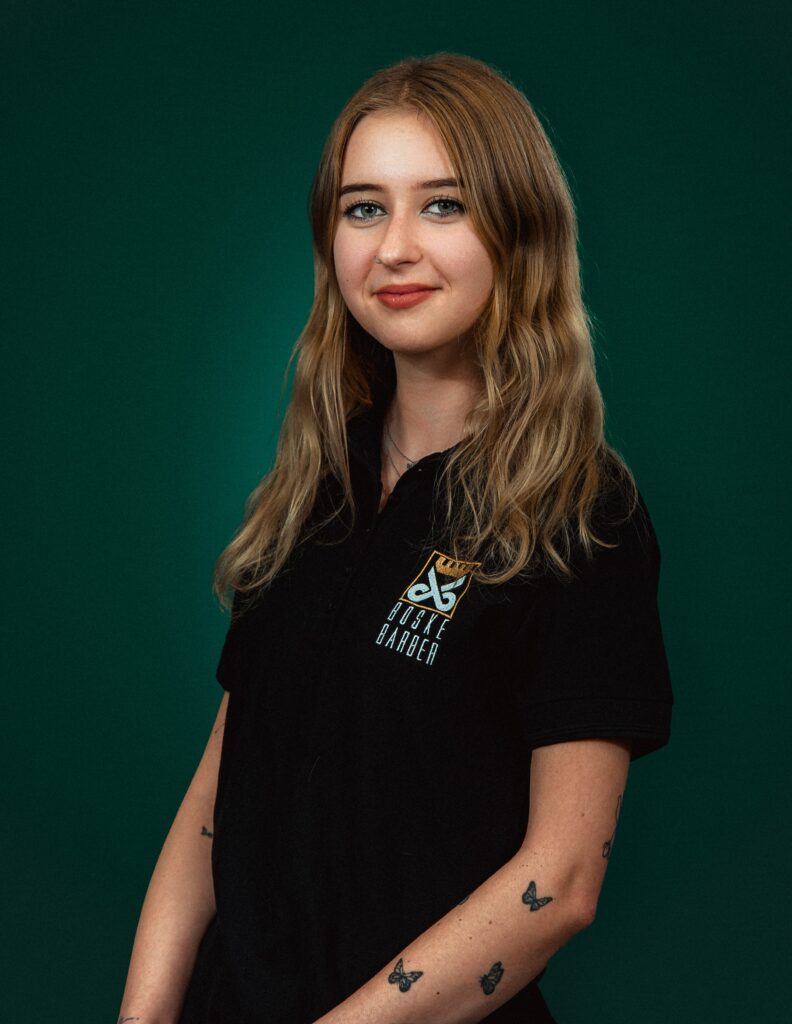 DARIA
I speak: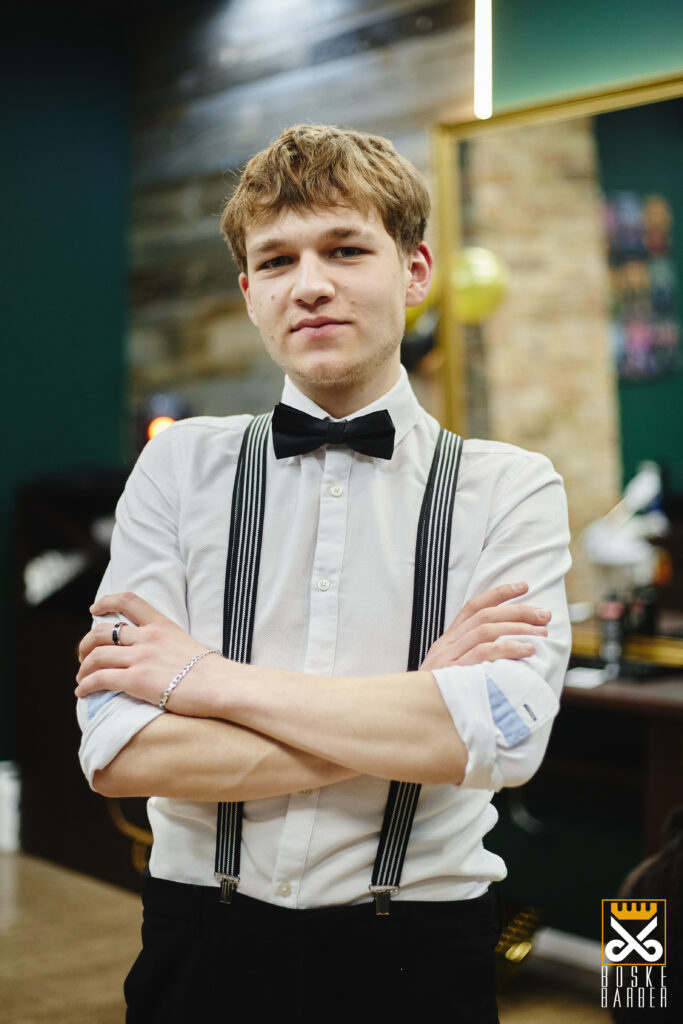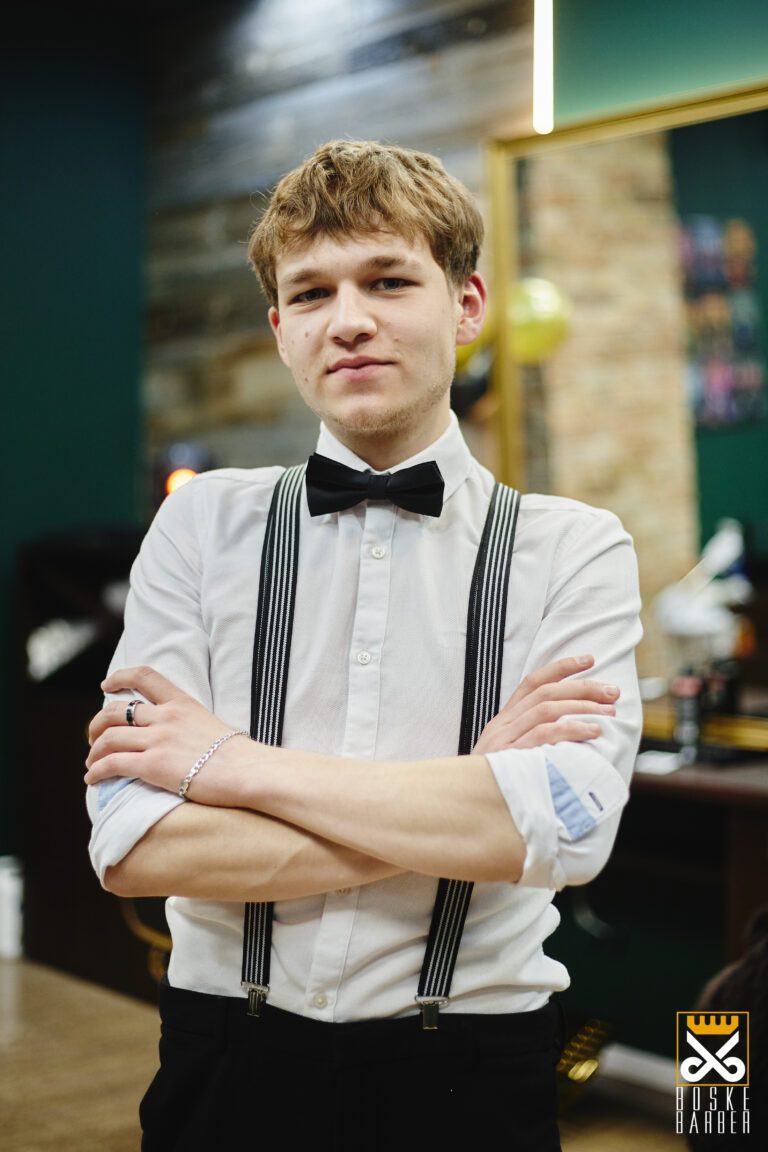 Andrzej
Before I picked up scissors, my main passion was football. However, hair and fashion trends have always been among my interests. I am young, developing and full of commitment. I like sports, music, I'd love to hear how you're doing. I finish each hairstyle with due diligence, very willingly breaking the classics with a modernist style. It is important to me that you not only feel fresh and confident, but also that you can manage your daily hairstyle yourself at home. Come, see for yourself. I invite you to the chair.
I speak: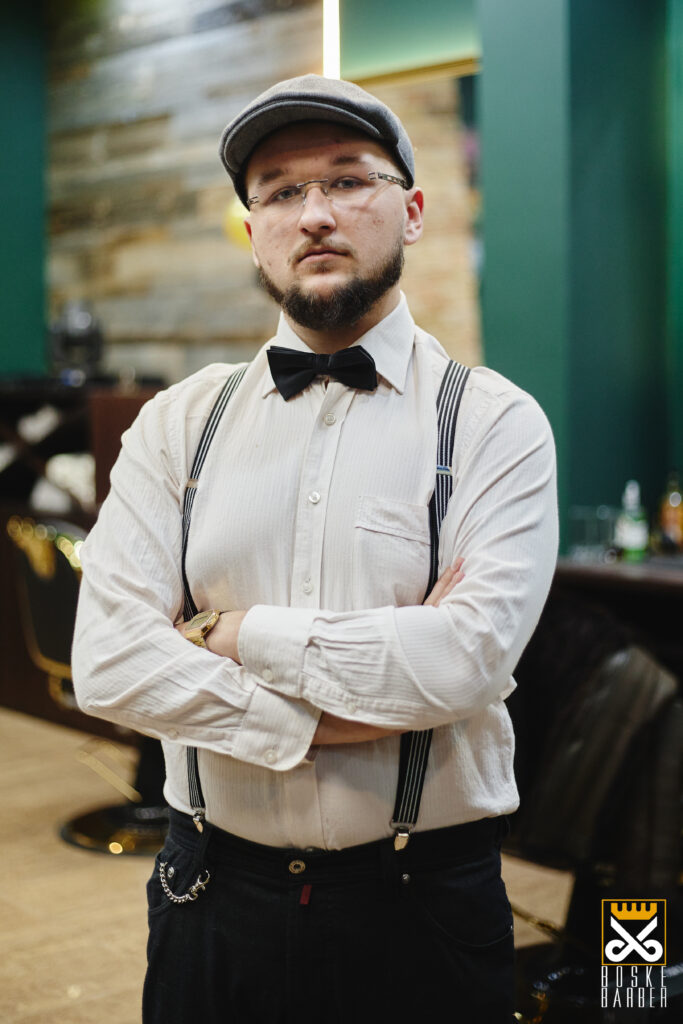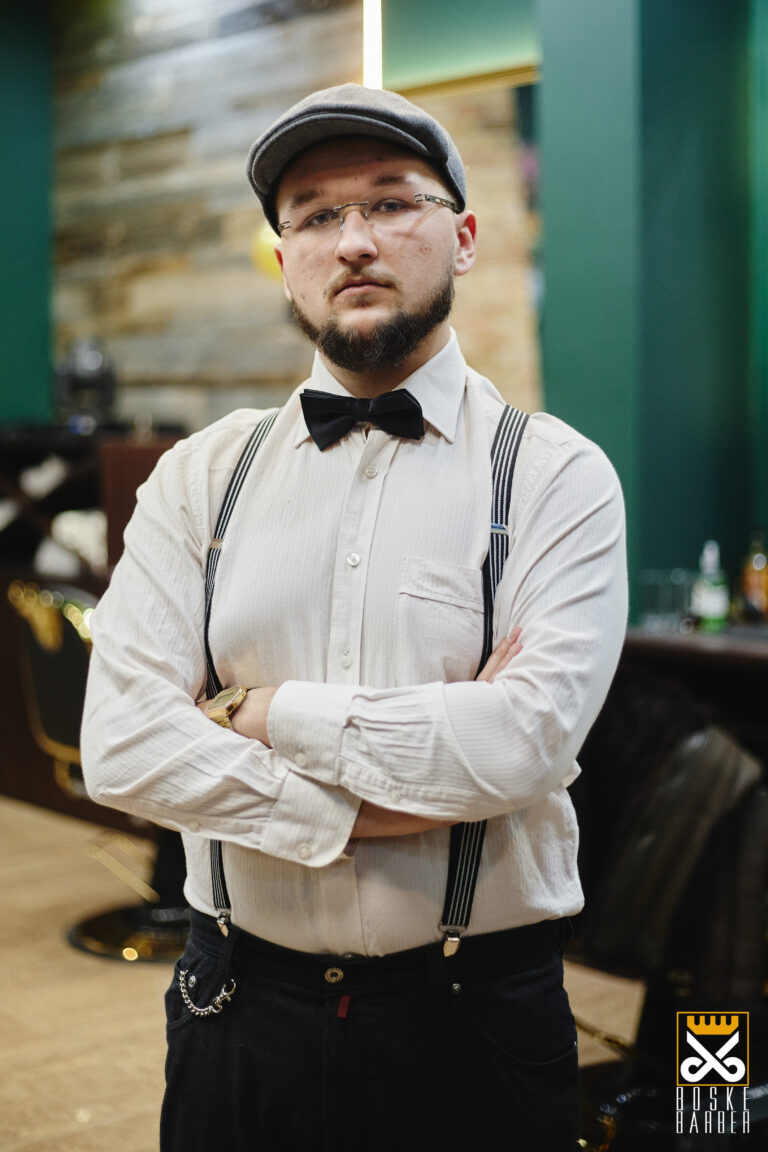 Feliks
Hi!
My name is Feliks and my destiny is for every client to leave the chair in the condition suggested by the meaning of my name – happy. Barbering has been my passion for several years and I am learning all the techniques myself, realizing myself artistically. If you like a modern style with a classic taste, you will like my cuts. I invite you to the chair.
I speak: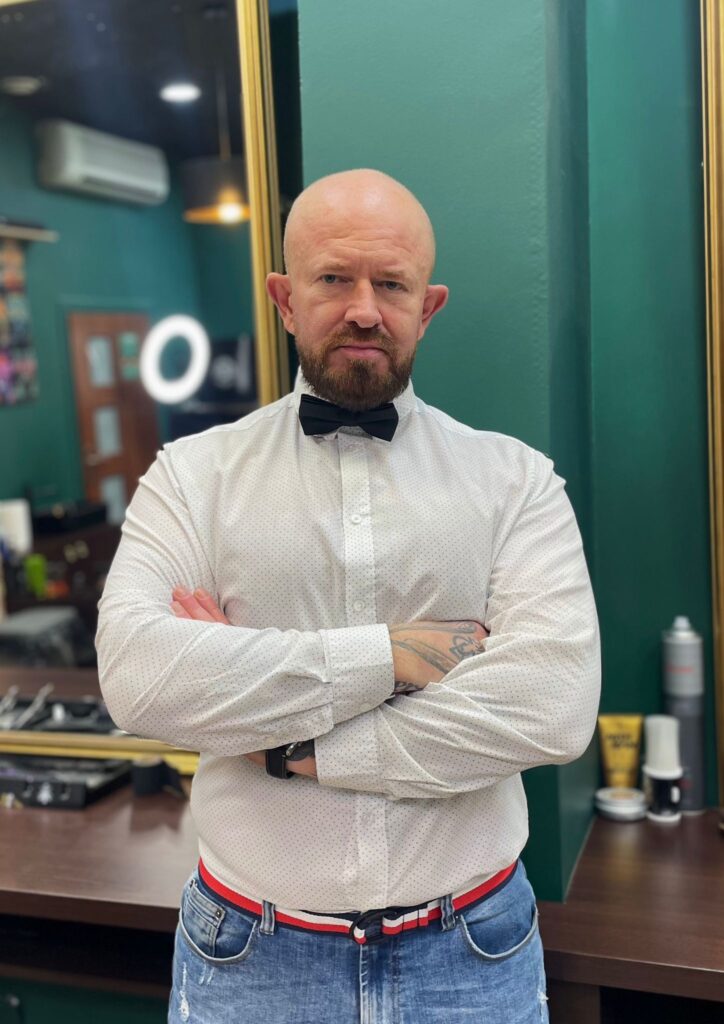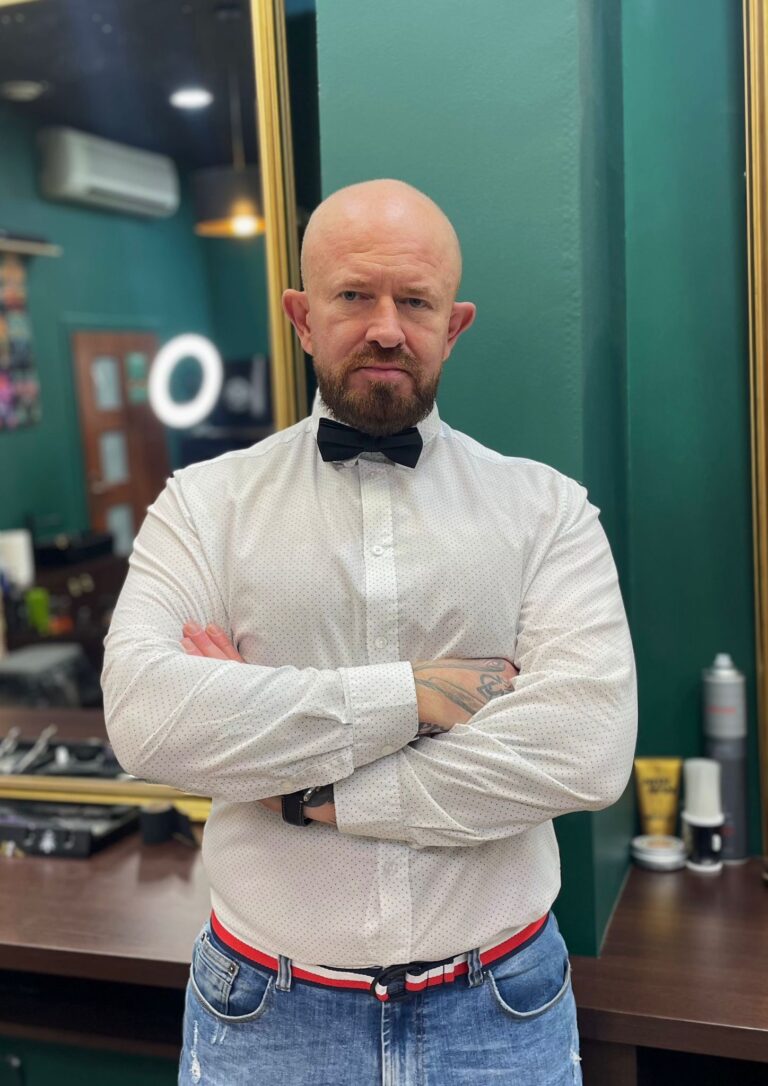 ROBERT
I have been in experiencing this since 1994 and I gained my first steps in the profession under the supervision of old craftsmen of the hairdresser profession in 1995, then I polished my haircuts under the supervision of the world and Polish champion in barbering. What I do, I do it with passion and willingness to make every guest feel good with what he has on his mind 🙂 My motto: "Do a good job"
I speak: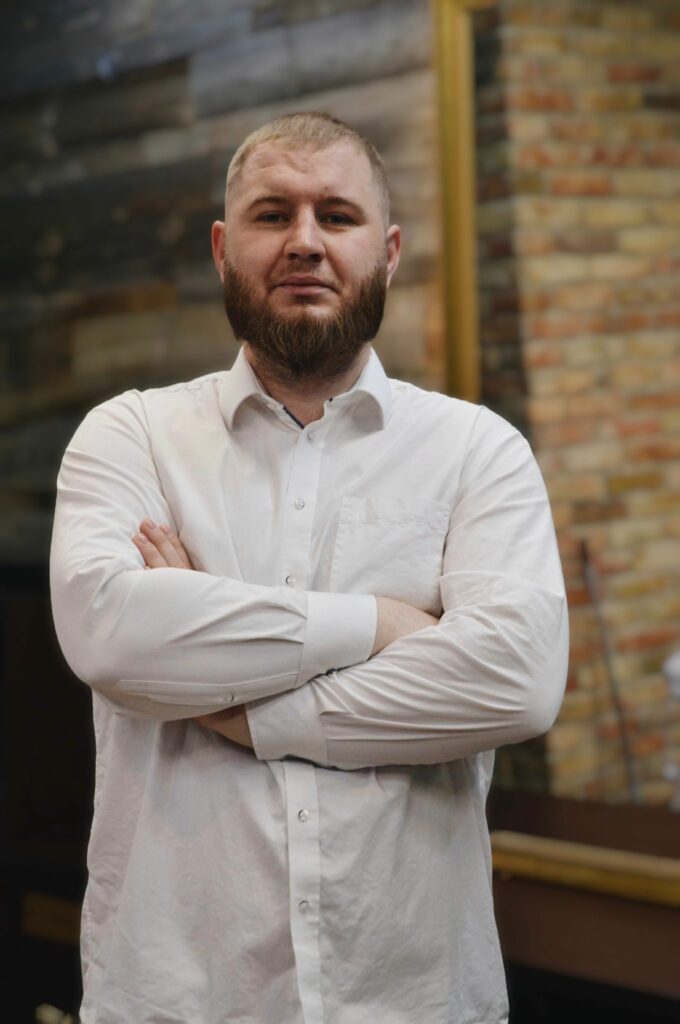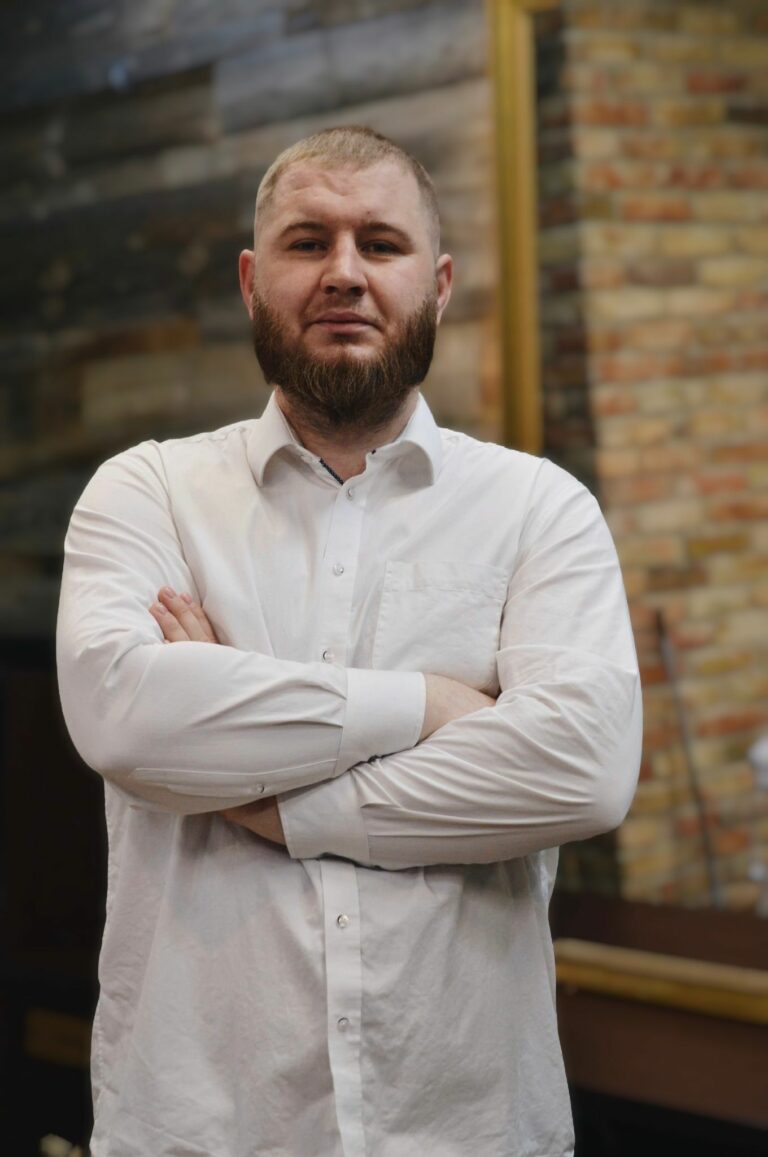 Kuba
Hi, I was interested in hairdressing techniques in high school, but I took a different path. Now I am realizing my plans and dreams. This is what I want to do in my life. Willingness and ambition go hand in hand with my enthusiasm for work. See you on the chair!
I speak: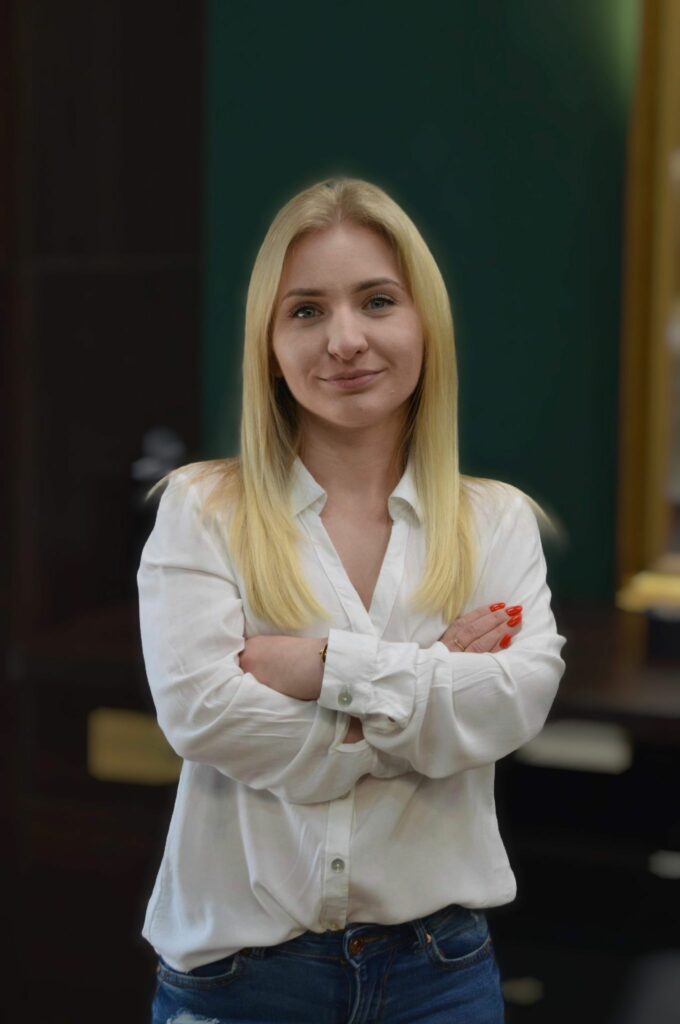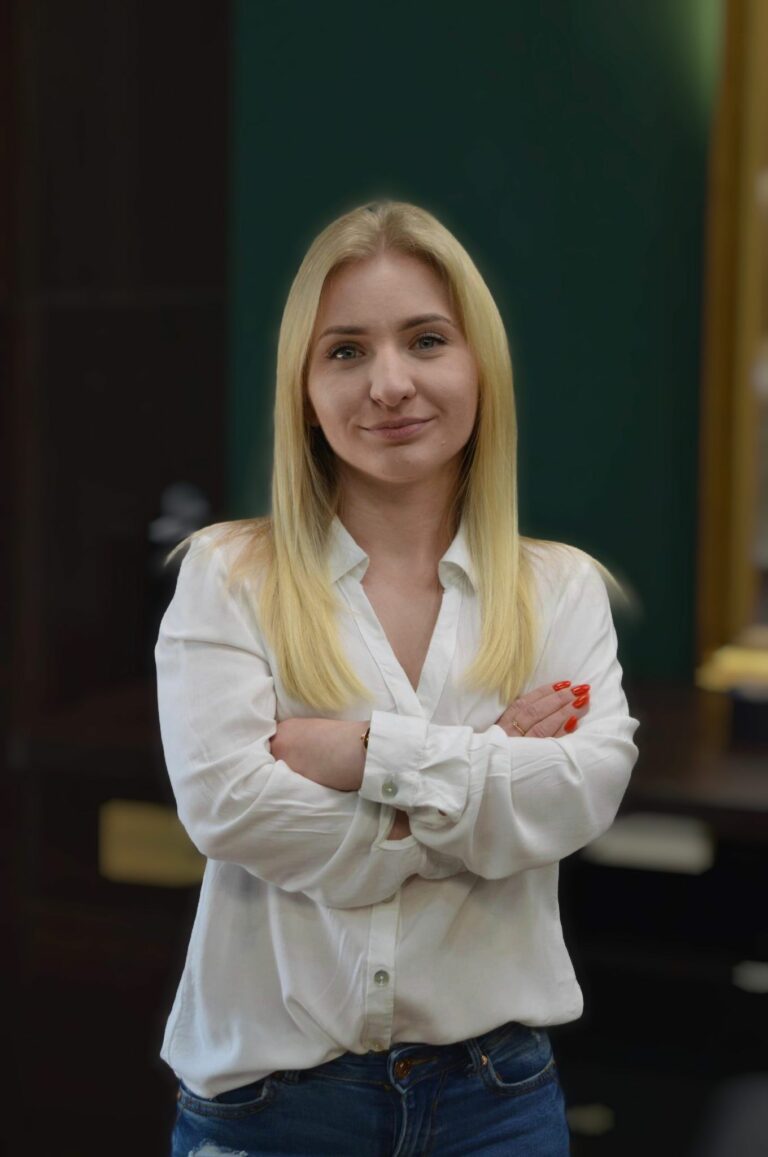 Weronika
Hi, my name is Weronika. My adventure with hairdressing began in high school as a male and female hairdresser. After graduation, I decided to return to the profession not as a hairdresser but a barber. Since then, barbering has been my passion, it gives me joy and gives me a sense of professional fulfillment. I do not like to stand still, so I am constantly striving to improve my skills. See you on the chair in Boske.
I speak: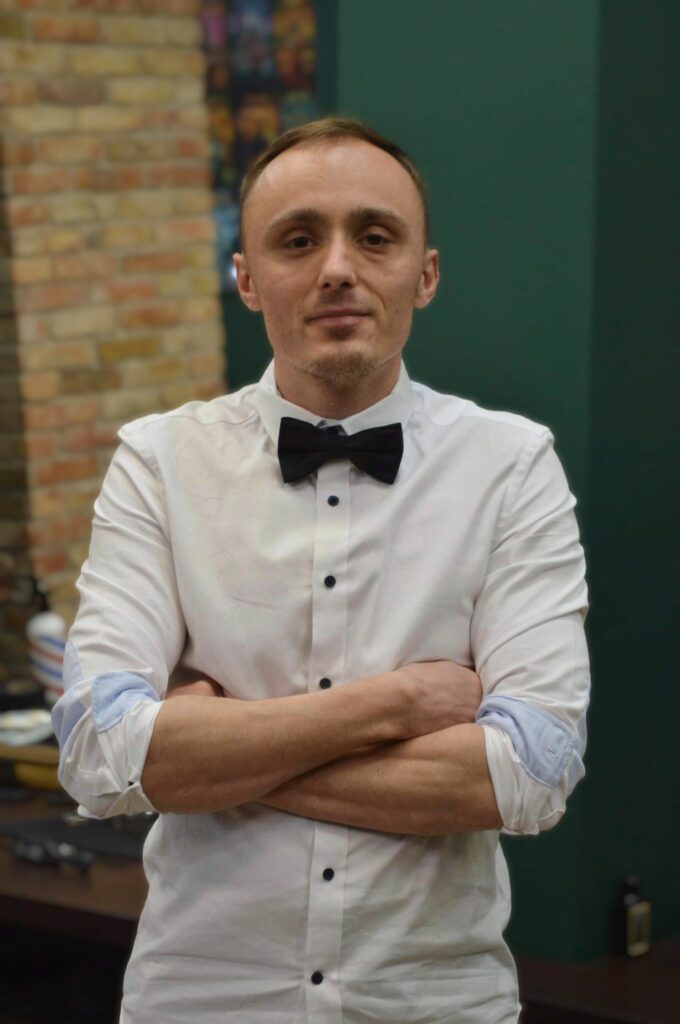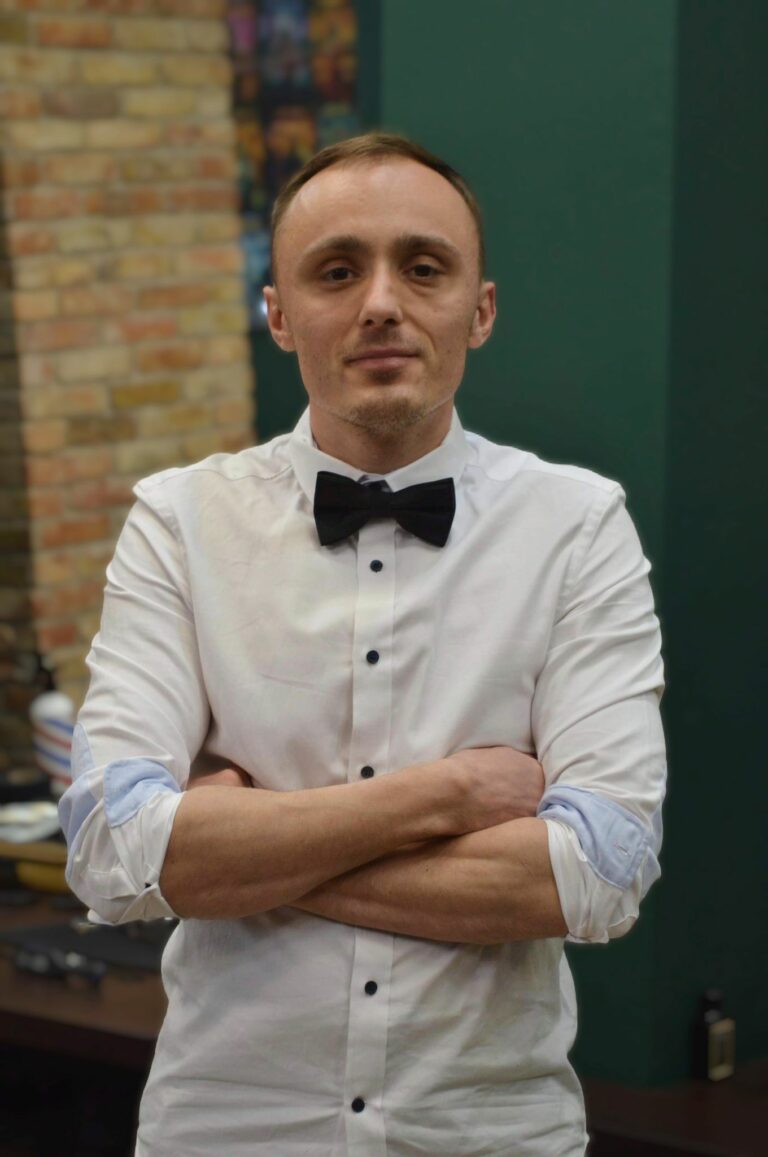 Marek
Hi, I'm Marek, I've been interested in hairdressing for some time, but only recently I got up the courage and decided to go in this direction. I am developing fast and barbering has become my passion.
I speak: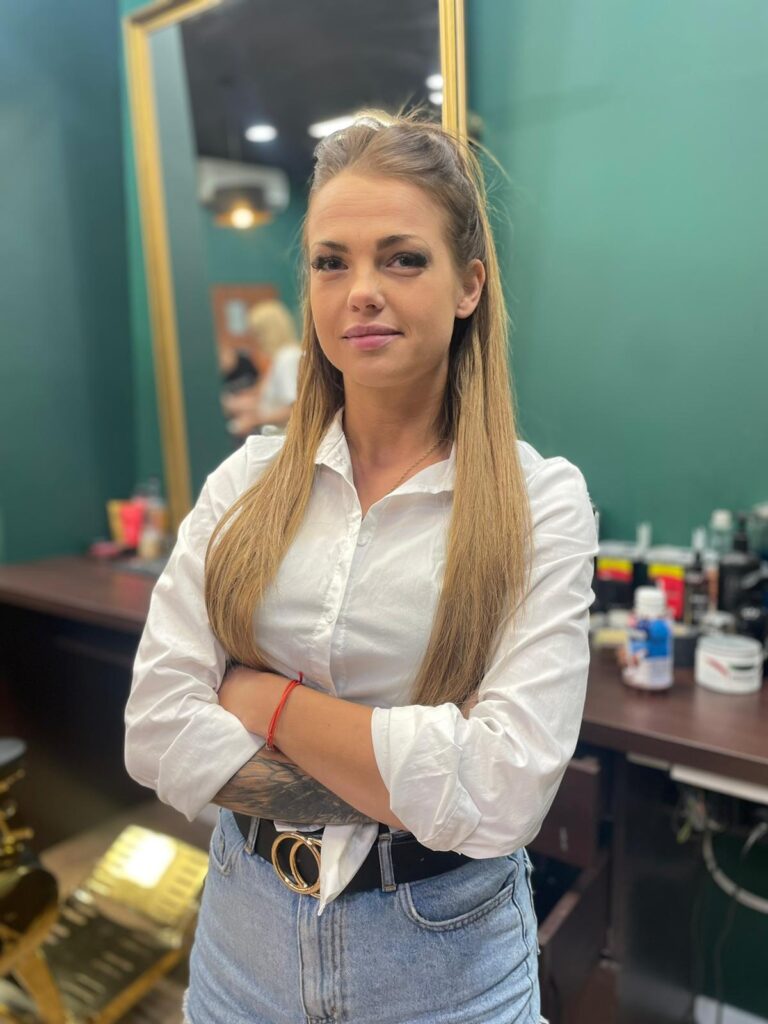 KLAUDIA
Hi, I'm Claudia. Barbering is my great passion and I am constantly working on new techniques and my development. If you value quality and good stylizations and, in addition, a nice and friendly atmosphere, I invite you to visit me for an armchair in Boske 🙂
I speak: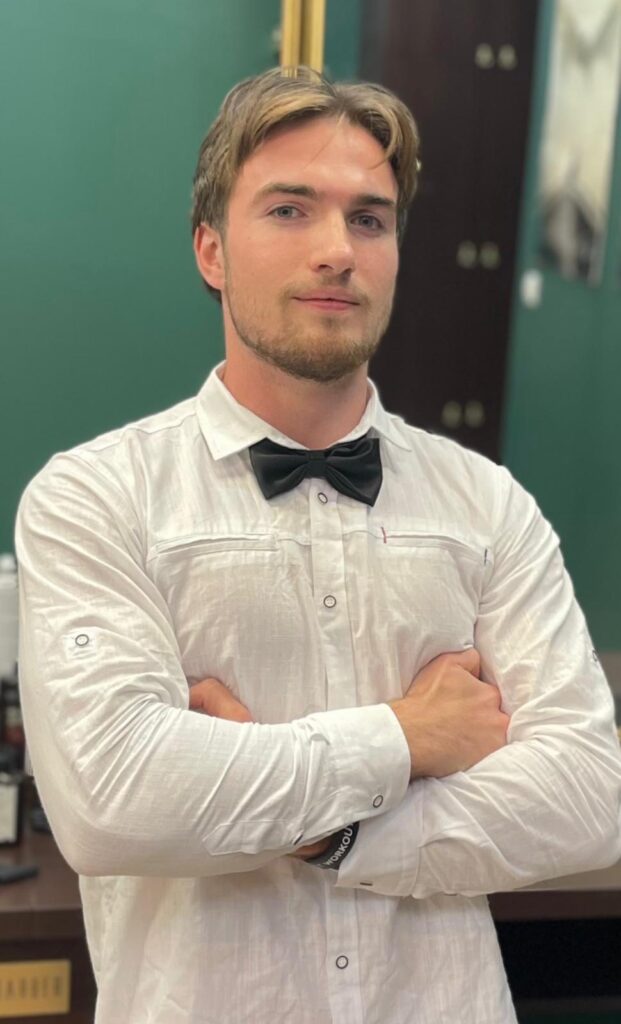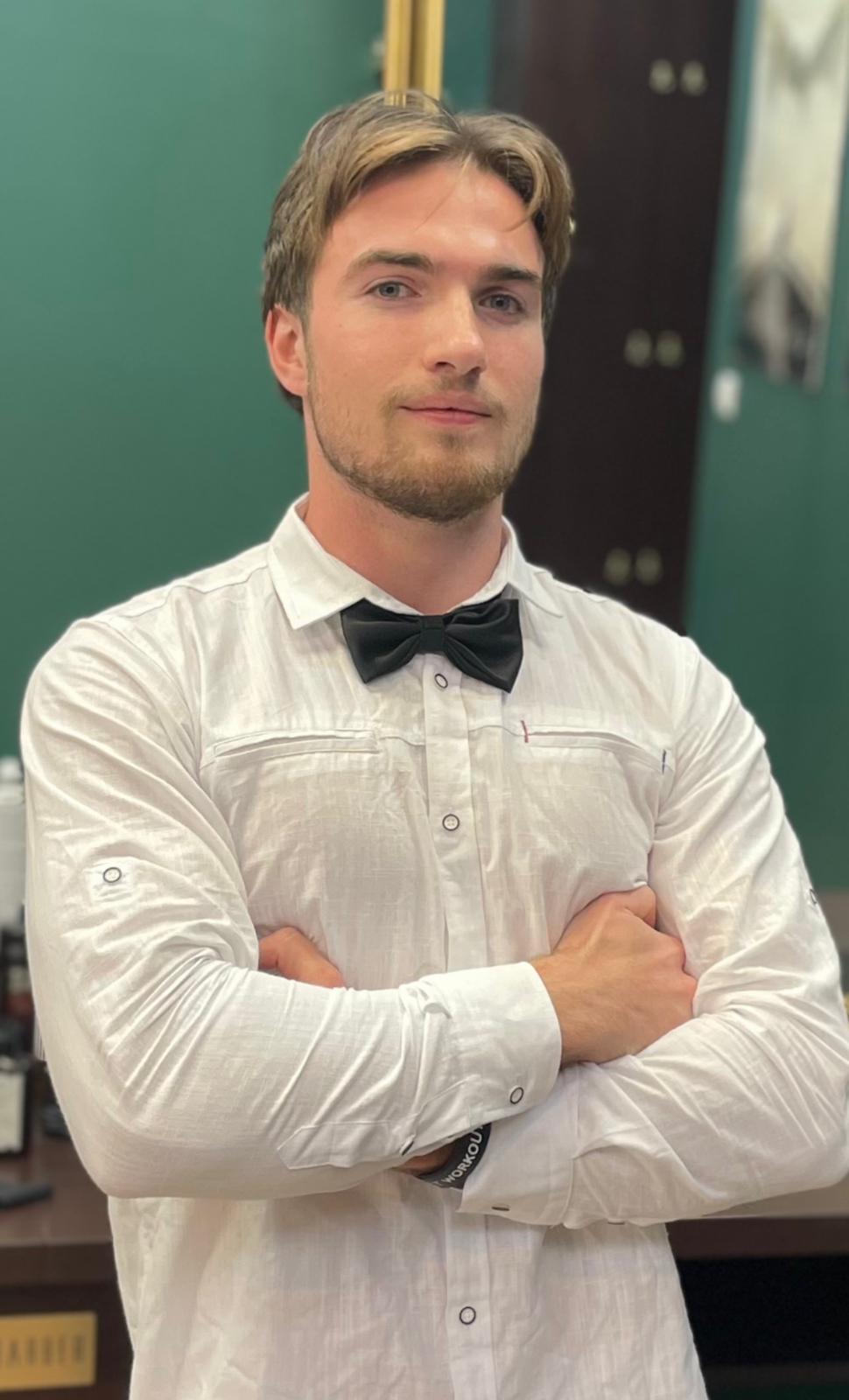 Hubert
Hi, my name is Hubert, barbering is my passion in which I am constantly developing, I always focus on details and individual approach, if you also value a good atmosphere, I invite you to the armchair.
I speak: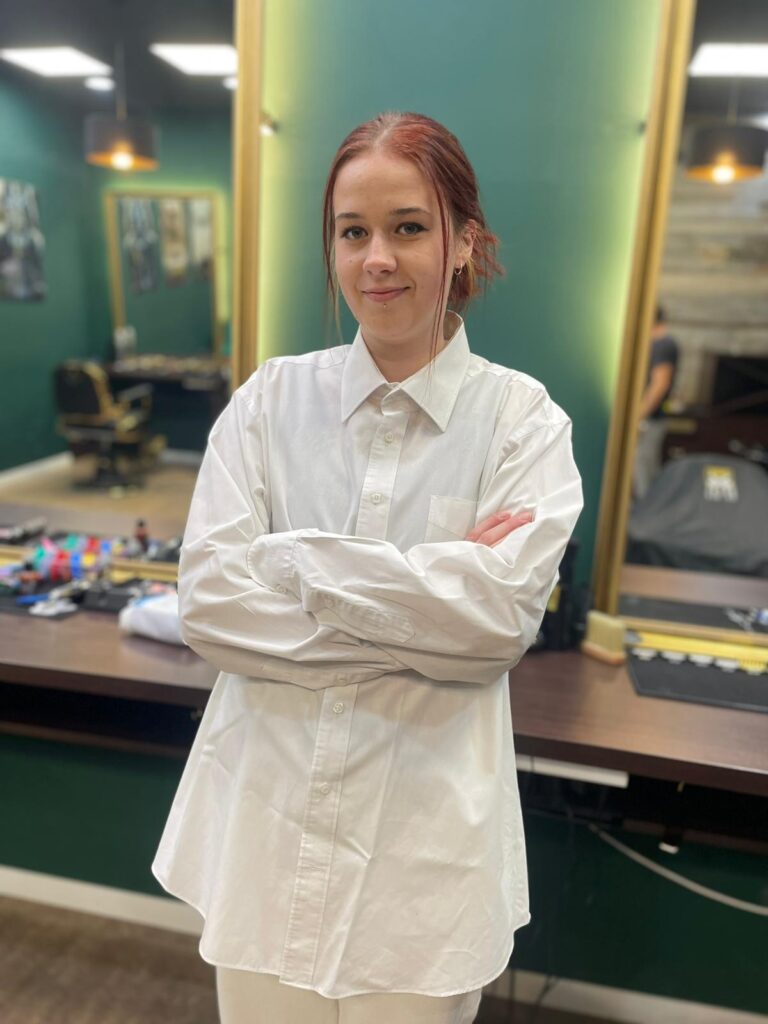 Natalia
I quit my studies overnight and started my barbering adventure. In retrospect, it turned out to be a hit. As a barber, I try to give my best to make you feel great in your new hairstyle. I cordially invite you to the armchair in Boske, Natalia.
I speak:


What customers say about us