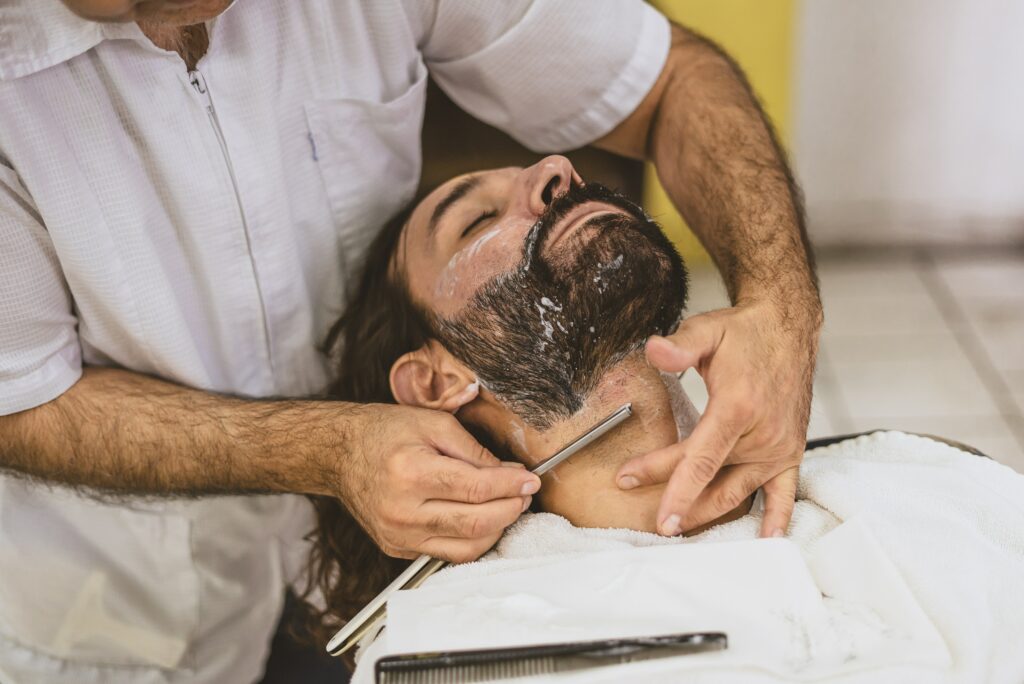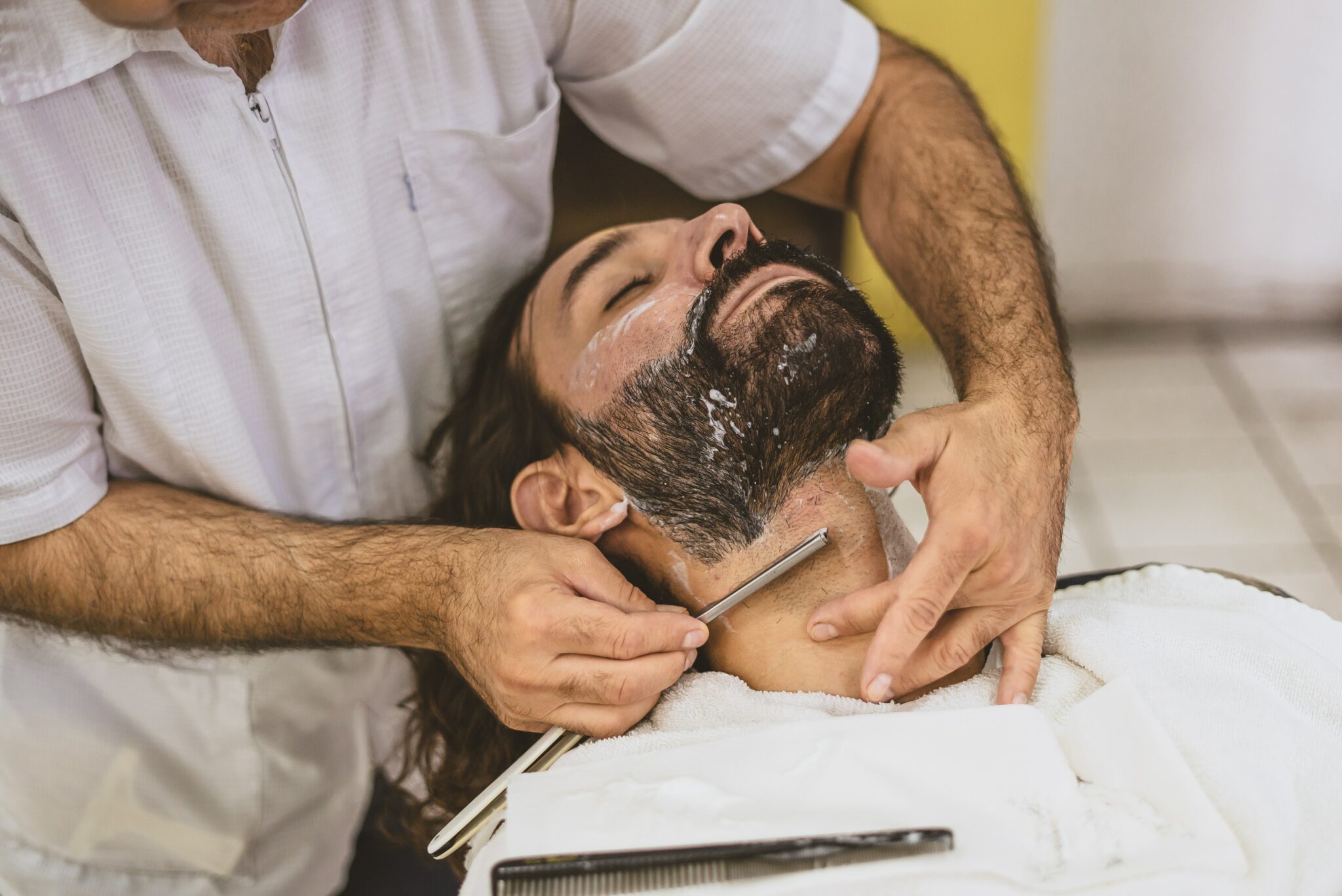 Boske Barber's services include professional beard care and trimming for customers from Krakow and the surrounding area! If you care about your appearance and want to make yourself more attractive, we encourage you to take advantage of the offer. Our experienced and talented barbers will control unruly strands on your face and give them the right shape. Thanks to their work, you will look fashionable and professional, which will certainly increase your self-confidence. We have available dates and good prices for you, so you will definitely be satisfied.
Professional beard trimming in Krakow
Nowadays, not only women care about their appearance, more and more men are also interested in it! No wonder, after all, the right appearance adds attractiveness, which is useful in life, especially professional. Beard trimming by an experienced barber is one of the key elements of proper care that all bearded people should be interested in. If you are one of them, take advantage of the extensive catalog of services we have prepared for all Boske Barber clients!
We offer you the services of cutting, trimming and shaving your beard, thanks to which your face will gain symmetry and proper proportions. Regular trimming of lush beard is worth implementing into your care routine to enjoy a fashionable and neat look in every situation. Sign up for a visit to us and you will be in the hands of an excellent barber who will adjust the type of work to your preferences. We also recommend our barber services for special occasions. If you are going to a wedding, an important family meeting or a first date, contact Boske Barber!
Choose beard care at Boske Barber!
Familiarize yourself with the achievements of barbers so far and learn about the advantages of professional beard care in our studio in Krakow. We have experience in cutting thick and lush as well as thinner beards, so we will definitely cope with any challenge. Boske Barber's services also include beard removal, which is used by more and more customers. We will help you get rid of gray strands from your face, thanks to which it will take on a more youthful appearance.
Take advantage of booking appointments online and sign up for a beard trim and care today. Also, do not forget to read the detailed package of barber services. We offer you attractive combo packages – haircut & beard trim at a very affordable price. You can also order our gift cards and make a nice and very practical gift for a loved one.